Your bill has a new look!
We heard your feedback, took copious notes, and are happy to present a Unitil bill with a new look and feel that highlights key information and is easy to read and understand.
Designed with your feedback in mind:
Provide an easier and more intuitive billing experience
Display account and energy use information in a clear, colorful format
Promote awareness of Unitil programs and services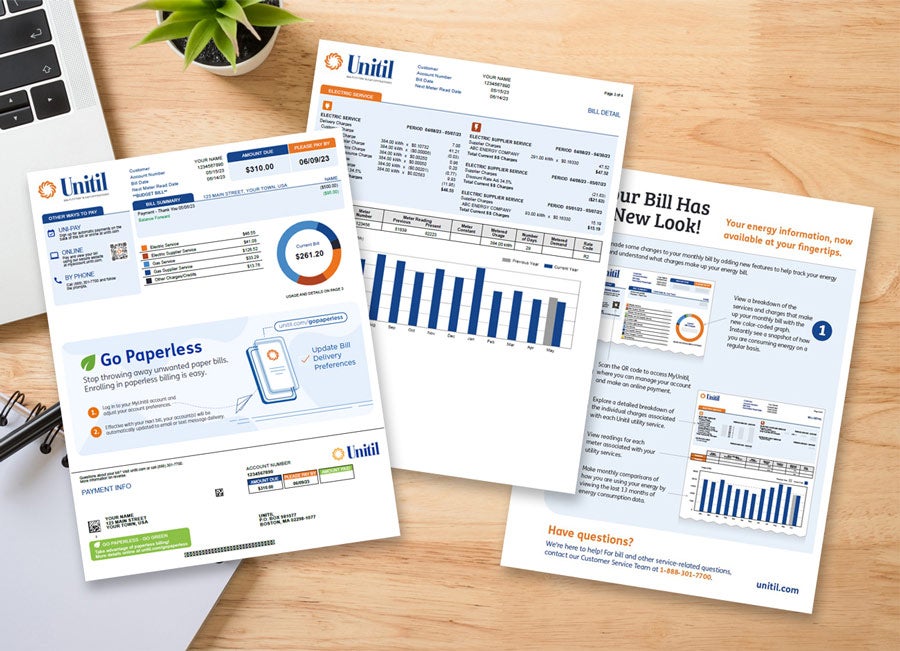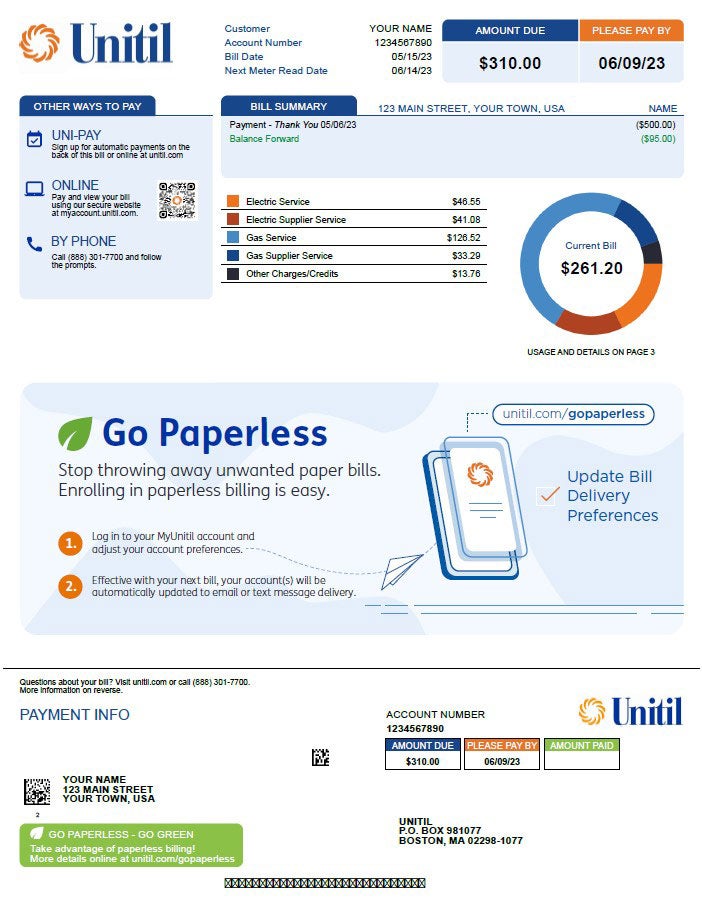 Concise
The top of your bill clearly provides key information such as your account number, the amount due, and the due date.
A Visual Summary
View a breakdown of the services and charges that make up your monthly bill with the new color-coded graph. Instantly see a snapshot of the components that make up your bill as well as how you are consuming energy on a regular basis.
Easy Access to MyUnitil
Scan the QR code for quick access to your MyUnitil account. Manage your account and easily make online payments.
Programs and Services
A portion of the front page of your bill is dedicated to communicating programs and services you may be interested in. Keep an eye on this spot for up-to-date info on a variety of items related to your account.
Mail-in Payments
Along with Uni-Pay, Online payments, or payments by phone, we've kept the classic tear-away payment slip.
Detailed Breakdown
Explore a detailed breakdown of the individual charges associated with each Unitil utility service. Start here to better understand the components that make up your bill. For a full description of these charges, please find your current rate sheet at unitil.com/rates.
Readings View
View readings from each meter associated with your utility services. Find your previous meter reading, usage, and each meter's rate code.
Usage Comparisons
Make monthly comparisons of how you are using your energy by viewing the last 13 months of energy consumption data.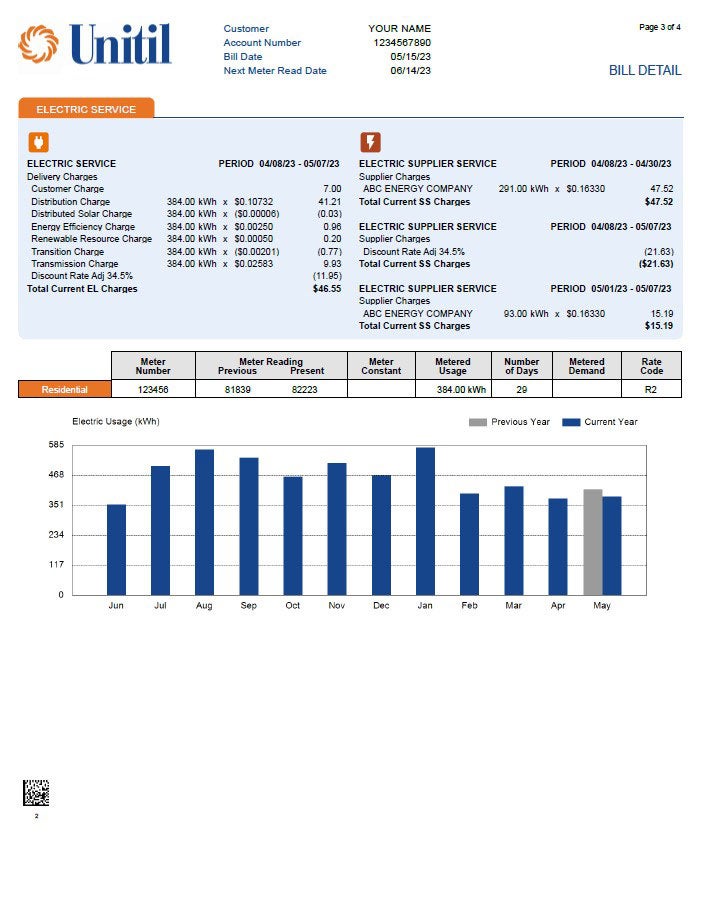 Learn More About Your Bill
Your monthly energy statement can be confusing — let's break it down.