Partnering with United Way to build stronger, more sustainable communities by tackling the issues our children, youth and families face every day.
Across the world, United Way works to "give, advocate and volunteer." And we are proud to join it in this just cause. Our employees give generously through the annual workplace campaign and they volunteer during United Way's annual Day of Caring events. Each year, we join hundreds of other volunteers, representing teams from various companies and community organizations, to assist United Way agencies with a host of projects that normally might not get done due to various financial and personnel constraints.
United Way has an incredible aptitude for harnessing the power of community. Together, Unitil and United Way are building stronger relationships and positively impacting our neighbors.
The Partnership
Our partnership with United Way focuses on:
Youth opportunities — Connecting young people to their communities builds healthier relationships that help our youth graduate from high school and give back to the places they're from.
Family financial stability — To create the successful, sustainable communities of tomorrow, we must support financial stability for families today.
Healthy child development — The social and economic future of our communities depends on all children entering kindergarten, ready to learn.
Volunteering & giving — Helpful neighbors make stronger communities. That's why we're proud to lend our range of talents and skills to help wherever we can.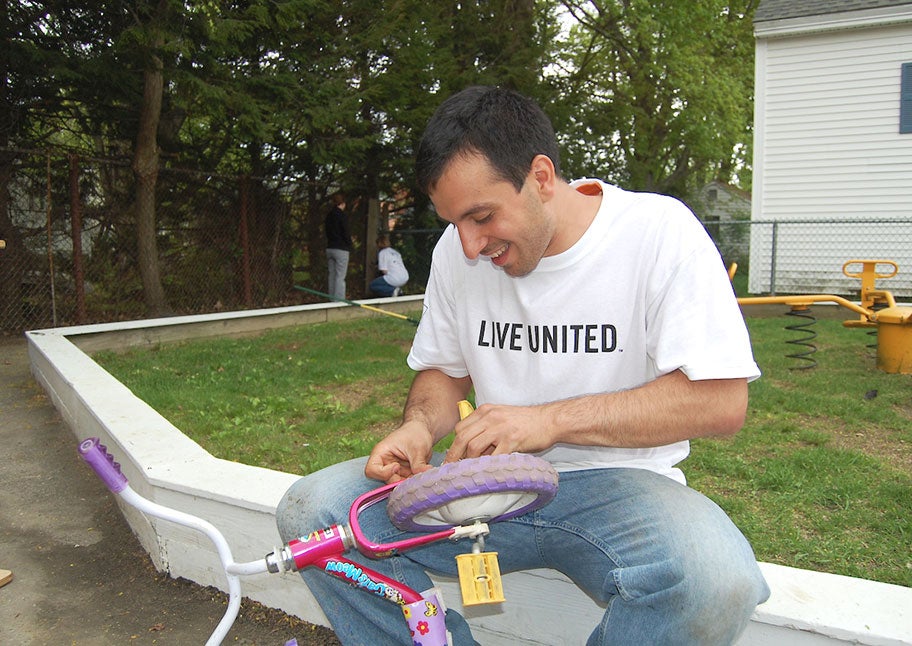 Looking for donation and volunteer opportunities?
Need help?
United Way supports 211, a 24/7 free and confidential service that helps people find the local resources they need.
Frequently Asked Questions
Unitil is dedicated to improving the lives of those in the communities we serve – a goal we share with United Way. By working together to mobilize the caring power of our neighbors, we can unite human service agencies, businesses, organizations, governments and volunteers to join us in bringing our vision of a common good to life.
Unitil is proud to participate in many United Way community events and programs, such as the United Way Day of Caring. Each year, Unitil employees join hundreds of volunteers from across the region to assist the United Way with a range of projects, helping the organization complete essential efforts that benefit our communities. We also have monthly and annual giving through employee payroll.
Unitil employees and customers are encouraged to volunteer and give what they can to make a positive impact in our communities. The United Way of the Greater Seacoast maintains a database of local volunteer opportunities, where you can find events that fit your skills and interests.