Protect your home and identity from utility scams.
Increasingly sophisticated and intimidating tactics are being used to frighten and confuse customers. At Unitil, we want you to protect yourself — stay vigilant, stay informed and guard your personal information!
ALL Unitil employees carry company-issued identification.
If you are unaware of a scheduled visit from us, please ask for valid company identification and call us immediately to verify that the utility workers are from Unitil.
Types of Scams
Here are some tactics to watch out for.
This scam targets utility company customers by phone.
You are contacted by a caller who states that they work at a utility company and are collecting money that is past due. They inform you that you can avoid having your utility service disconnected if you immediately pay the past due amount using a Green Dot MoneyPak card that can be purchased at the local store.
You are contacted by a caller who offers you a credit or discounted rate for the next 12, 24, or 36 months for being a good customer. They then ask for information about your utility account such as how you pay your bill (credit card, check, etc.).
Please note – We don't want you to fall victim to this scam. As a reminder, while we do place courtesy calls if you are at risk for disconnection, these are usually automated calls that give you the option to speak with a Unitil customer service representative. Our representatives have your account information so there is no need to ask for personal information.
If you think you've been contacted by a scammer, contact law enforcement immediately or hang up and call our Customer Service team at 1-888-301-7700. This will ensure that you are able to talk to a Unitil representative directly and confirm your suspicions.
Emails not connected to a utility company's paperless billing program are sent instructing customers to click on a link to pay their bill. Clicking on the link could result in downloading a virus onto the recipient's computer or theft of personal information. Customers should avoid clicking links or downloading attachments from businesses or individuals they don't know. Please call us directly at 1-888-301-7700 to discuss your account if you have any concerns.
Non-Unitil customers have received letters containing checks in the amount of $3,776.25. The letters claim "Unitil" is a "Secret Shopper" business offering employment to the recipient. To enroll, the recipient is asked to wire approximately $2,000 to an unlisted account and use the remaining amount of the bogus check to shop at businesses and review their customer service.
These checks are counterfeit and not actually withdrawing money from Unitil accounts. Any individual who receives a letter claiming Unitil is asking them to shop at Sears, Best Buy or other businesses on the company's behalf are urged to contact their local law enforcement agency.
Scam artists claim to need to enter the customer's home to check a meter or fix an issue with the meter. Scammers then get access to the home and see what is inside to come back at a later time to rob the home.
If you are unaware of a scheduled visit from us please ask for valid company identification and call us immediately at 1-888-301-7700 to verify that the utility workers are from Unitil. Scam artists may come to your home and demand payment to avoid disconnection. Unitil will never demand payment in person. All Unitil employees will have valid identification.
Some businesses may misrepresent their relationship with Unitil or another utility in order to build a level of trust with a prospective customer in order to make a sale. Unitil employees carry identification and do not endorse one specific third party supplier or solar installation company over any other.
If someone comes to your door claiming to work for Unitil and offering a long-term energy contract, call Unitil Customer Service at 1-888-301-7700 immediately.
How to protect yourself
Never share your personal information with an unknown source — that includes birthday, Social Security number or bank account information.
Do not click links or call numbers that appear in unexpected emails or texts — especially those asking for your account information.
Caller IDs can be faked. Don't assume the name and number on caller ID are legitimate. If you are scheduled for disconnection due to nonpayment, you will receive written notice that includes the actions you can take to maintain service.
All employees carry company-issued identification, and any electrical contractors working with us carry documentation explaining the nature and location of their work. Customers can always call us at 1-888-301-7700 to verify this information.
Never wire money to someone you don't know — regardless of the situation. Once you wire money, you cannot get it back.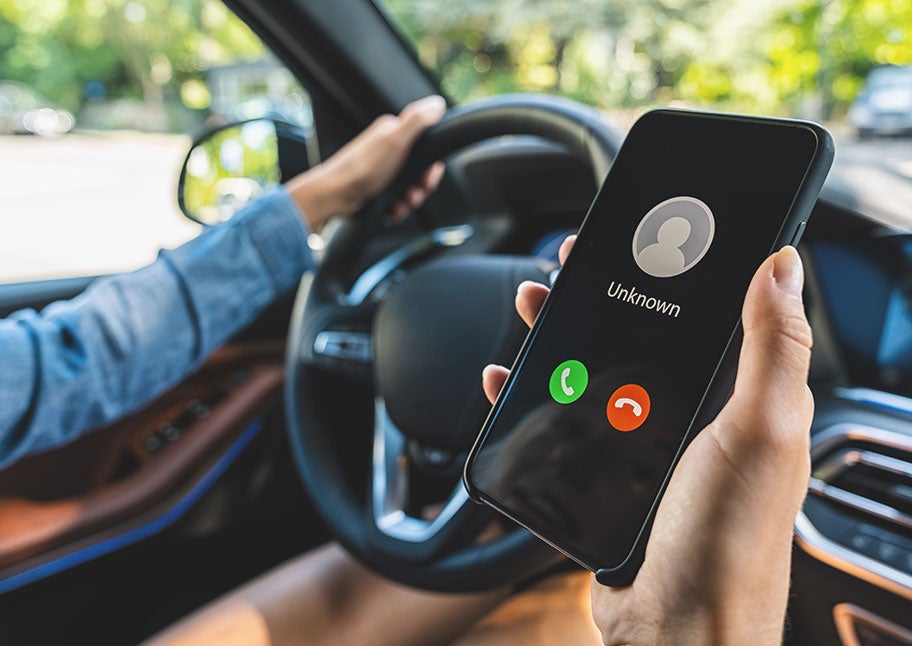 These scenarios and tips are not comprehensive.
The examples explained above were reported by customers to Unitil. Any security concerns should be addressed with your local law enforcement agency.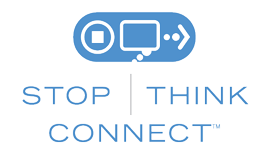 ​
For information about cyber security, please visit STOP. THINK. CONNECT, a global online safety awareness campaign led by the National Cyber Security Alliance (NCSA) and the APWG to help all digital citizens stay safer and more secure online.