Building strong, successful communities together.
We're dedicated to supporting the towns and cities we serve to help improve quality of life. Unitil gives back in a variety of ways, from donations and sponsorships, to scholarships and volunteering opportunities. Through our efforts, we're elevating the places where we live and work.
We target corporate contributions to educational programming, emergency response efforts and basic human needs. On top of our larger corporate commitments, employees at each of our regional affiliates meet regularly via committee to discuss potential local donations that fit within our partnership goals. These donations, which typically range from $100 to $500, are an opportunity for our employees to champion local endeavors.
Do you have a unique opportunity or initiative in line with our giving strategies?
Alternatively, you can call us at 603-773-6540. We will respond to your request within 4-6 weeks, so please be sure to submit your application in advance of your event deadline(s). All decisions will be communicated to you in writing.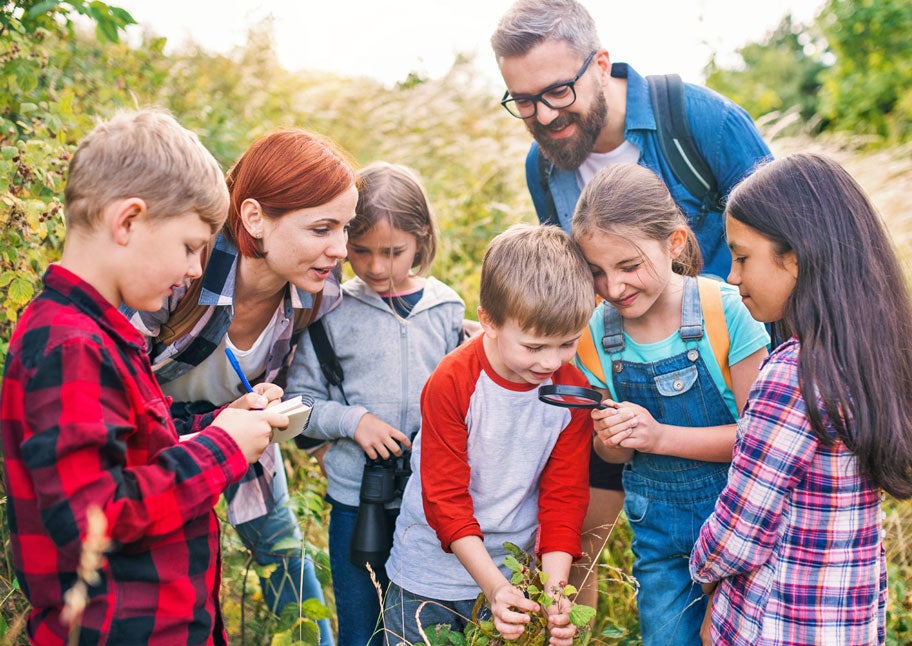 Image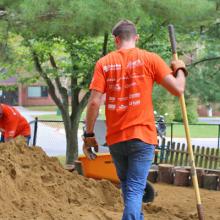 Unitil is always searching for new opportunities to partner with local nonprofits and support the communities where we live and work. Whether it's through volunteering, annual company food and clothing drives or corporate donations, we go the extra mile to support the organizations that offer help and hope to all.
One of our longest, strongest partnerships is with United Way, where our workforce donates time and resources to support vital community initiatives, such as early childhood education, affordable housing, healthcare and assistance for the homeless.
We also support the Red Cross and other nonprofits who work with our communities in times of crisis. As an emergency response organization, we always welcome the opportunity to work with people and organizations who are helping to keep local residents safe and lend a hand when trouble arises.
Image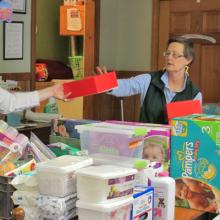 At Unitil, we do more than deliver energy and maintain electric and natural gas infrastructure. We also use everything at our disposal to help our community. From utilizing bucket trucks to put up banners and holiday lighting, to donating our used computers and telephone equipment, and assisting at blood drives and serving on local committees, we're ready to answer the call when our neighbors are in need.
Image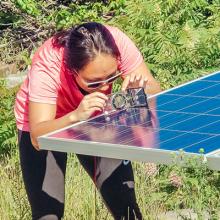 We are proud to offer annual STEM scholarships through the Unitil Scholarship Fund to six worthy high school seniors pursuing degrees in science, technology, engineering or math across our service territories in New Hampshire, Maine and Massachusetts. Since the inception of the program we have given more than $300,000 to jumpstart the STEM careers of local bright minds.
Through all of our STEM education initiatives, whether it's helping fifth graders in Massachusetts prepare for state science exams or sending a communications intern to the marine lab on the Isles of Shoals to document exciting new sustainable energy projects, we know we're doing our small part to help future generations succeed in continuing to create a brighter energy future.
Image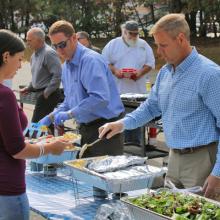 Our employees are what drive our organization, and their volunteer efforts are the heart of our community development program. Through Unitil's Community Service Benefit program, our employees can spend eight hours a year volunteering during regular work hours at full pay.
From volunteering in public schools and developing school/business partnerships, to participating in nonprofit boards of directors and running fundraisers, our workforce is dedicated to the cities and towns we serve. And through their initiatives, we're forging stronger relationships throughout our communities.