You have choices when it comes to your energy supply.
Have you ever received a flyer or solicitation in the mail asking if you'd like to switch to another energy provider? As a Unitil customer we know how confusing this can be, but it's important to know you have options — and to understand what these options mean.
Both the New Hampshire Public Utilities Commission and Massachusetts Department of Public Utilities carry a list of approved providers on their respective Websites.
Your current supply rate (fixed service) can be found at unitil.com/rates.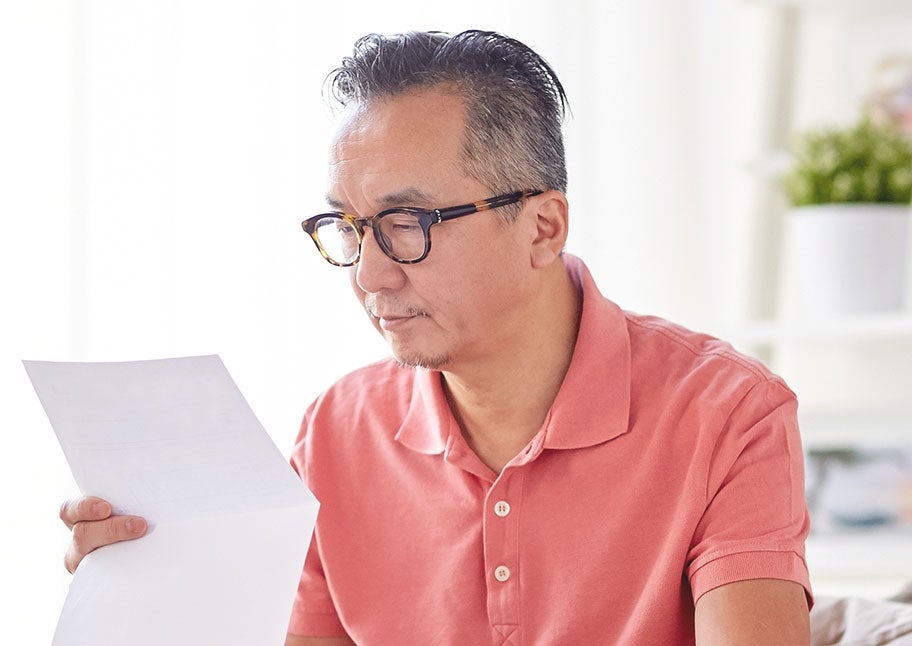 Options for Electric Customers
Unitil electric customers have the option to take supply service from Unitil or purchase their electricity from competitive suppliers. This supply portion of your bill is only one portion of the overall rate that utility customers pay.
Options for Natural Gas Customers
Residential customers in Massachusetts and New Hampshire and all of Unitil's commercial and industrial natural gas customers, including in Maine, may choose the company that supplies their natural gas – a right often referred to as customer choice.
When a customer chooses to purchase their gas from another supplier, they still receive transportation service from Unitil. A customer who does not wish to purchase their natural gas service from another supplier, or who cannot find an attractive supply alternative, automatically receives natural gas supply and transportation service from Unitil.
Eligible natural gas customers are encouraged to shop the competitive market to compare Competitive Supplier options with basic transportation service from Unitil. Learn about choosing an energy supplier. The following links and tables provide information on licensed suppliers in our service area:
As a Unitil business customer in Maine, you should be aware that as of November 1, 2016, several changes impacting customers who purchase their natural gas from a retail marketer went into effect.
While Unitil is always your natural gas distribution company, business customers have the option to buy their gas from retail marketers at privately negotiated prices rather than from Unitil. When you purchase from a marketer, the marketer acquires gas for you and transports it to Unitil's system in Maine, and Unitil delivers the gas through its distribution system to your facilities.
In addition to providing distribution service in Maine, like most distribution companies in New England, Unitil acquires natural gas capacity resources, including transportation on interstate pipelines, space in underground storage facilities and peaking capacity that allow Unitil to purchase gas from other regions of the country and to meet demand on cold days. In most cases, when a customer buys gas from a marketer, Unitil allocates, or "assigns", a share of its capacity and associated costs to the marketer in an amount that is related to the customer's peak day usage. Some customers, who have never purchased supply from Unitil, are exempt from this capacity assignment.
The changes relative to capacity assignment and purchasing gas supply from retail marketers were implemented on November 1, 2016, include the following:
Under current rules, the amount of capacity assigned to a marketer for each customer is set when the customer begins buying from the marketer and is never updated unless the customer chooses to buy gas from Unitil and then later returns to purchasing gas from a marketer. Starting this year, each customer's capacity amount will be reviewed annually and updated each November 1 if the customer's peak day demand has changed by more than 5 percent since it was last set.
Previously, the amount of capacity assigned to a marketer was based on 50 percent of its customers' expected peak day usage. Beginning November 2019, the amount of capacity assigned to a marketer is based on its customers' peak day usage relative to the amount of capacity Unitil holds. In this way, each customer subject to assignment or served directly by Unitil receives a share of Unitil's capacity that reflects their portion of demand on a peak day.
Under previous rules, when customers stopped buying their supply from a marketer and began buying from Unitil, they were required to continue purchasing from Unitil for 12 months, a period known as the "stay period", before they could return to purchasing their gas supply from a marketer. Starting in November 2016, customers who stop buying from a marketer and revert to Unitil for supply must remain on Unitil supply through the end of the winter period, which is April 30.
Previously, a "re-entry" fee was charged to customers who stopped buying gas from a marketer and began buying from Unitil. That fee did not vary with usage. Starting in November 2016, customers who revert to Unitil for supply will pay a usage based surcharge that reflects the additional cost, if any, of the supply to serve such returning customers. The surcharge is in addition to Unitil's standard cost of supply. This surcharge will apply only during the stay period, which is through the following April.
You may contact a marketer or an energy broker for guidance on your supply purchasing options and decisions. The Maine Public Utilities Commission maintains a list of active, licensed retail natural gas suppliers and brokers here. You may also contact Unitil Customer Service at 1-888-301-7700 for further information. The Maine Public Utilities Commission has approved the content of this message.
Helpful Resources
Check out the blog posts below to discover how to manage your monthly energy costs.